Special Case of the Month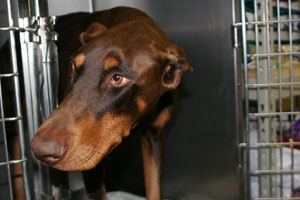 Major a few days after his surgery.
Major is a delightful 18 month old Doberman, who had to learn the hard way
that carpet is not a food group. He is recovering well from surgery which
removed 4 lbs. of carpeting. Lets hope he has learned his lesson!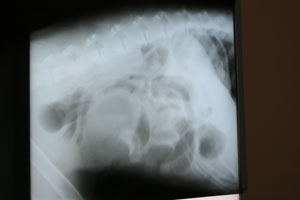 An x-ray of Major before the surgery.