Welcome
Welcome to Bozeman Animal Clinic, a full-service, small animal practice in Lubbock, TX, where you are always greeted with a friendly smile and a loving heart. We take pride in making you feel at home in our clinic.
We have been dedicated to providing excellence in pet healthcare since 1977. As fellow pet owners, we know the unique relationship that exists between a family and their pet.  Our goal is to provide the best care possible for your pet through every phase of life.   
We invite you to come by and get to know our doctors and staff. We look forward to meeting you and your special pet.
Mission Statement
"To fulfill the needs of both our human clients and companion animal patients by providing the best possible health care services through a responsive, caring, professional staff with emphasis on superior individual client attention."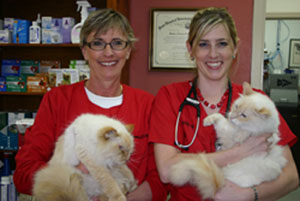 The "B" Team